English version

Deutsche Version
Online Dating - White Label Service
Do you wish to offer a professional dating site to your customers under your own brand? We are able to help. 3MFuture is the exclusive distributor for the online dating white label platform DatingBuzz in Europe.
Your dating service can be operational within a few days. We guarantee profitable revenues from the very first day. This offer is valid for
Newspapers
Radio and TV-Stations
Internet or mobile portals
and other businesses with an existing customer base.
With the decision to utilise our white label dating platform, you will earn the following benefits:
Our software plays in the 1. international league of the contenders in the field of Internet personals and online dating.
Professional application. Development of our white label online dating application since 1997.
The usability and performance of our white label dating sites is world class: Our sites load in Google-speed and navigation is entirely intuitive. Please take some time to compare.
Lots of experience with the details that are often not so obvious, e.g. Internet security and privacy protection.
Multi-language support.
Regional marketing principle and global reach. Your customers will find partners within driving distance and in far-away countries - for instance for travel purposes or for pen-pals.
We operate whitel label dating sites and single platforms for more than 100 satisfied customers all over the world: Newspapers, TV-stations and radio stations, Internet portals, mobile telephony providers and others.

Features of the DatingBuzz platform
Comprehensive profiles of all members with background, locations, looks, education and job, status of relationship, type of partner wishes, description of the potential partner, personality traits, leisure time interests, work and lifestyle, likes and dislikes, dreams, aspirations and goals
A wealth of photos with professional editing service in our Customer Support Centre
Private photo gallery after invitation
Free text naratives with manual editing service in our Customer Support Centre
Secure and private email
Comfortable mailbox with 'love letter collection function'
Live-Chat 1-to-1
Automatic matching-robot
Favourites can be saved
Fans are displayed
Popular profiles and featured profiles
Payment methods credit card, debit card, Paypal, direct deposit, Elektronisches Lastschriftverfahren
Customer Support Centre offers several languages: English, German, Portugese, Netherlands, Chinese, Afrikaans
Mobile user interface available
Affiliate marketing module
Content management system for the individual appearance of your dating site
Admin Tool with statistics and real-time reports
Reference sites: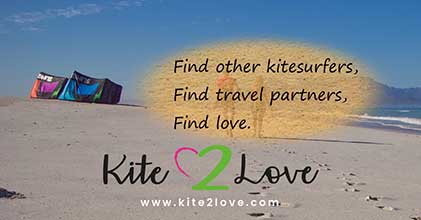 Your white label online dating site is ready to install. Should you wish to obtain an offer on how to set up your online dating web site, please contact us or use this form to obtain an offer for having your dating site installed shortly.
Please also note our offer on social networking sites and web 2.0 communities >>
If you have received a password, you find many interesting details to set up your dating site under your own brand in the internal area. If not, then please contact us to receive your password.
WhiteLabel Dating Intern
For Media-Partners
- password required -

WhiteLabel

Dating

3MFuture Intranet

- password required -
Thank you very much for your interest in our Online Dating WhiteLabel Service.