ARP Guard - Protection from ARP Spoofing Attacks
The threat of ARP attacks. External attacks by hackers, viruses, worms and trojans are permanent threats to any progressive company. What is not widely known, though, is that the major portion of attacks come from within the network.
In 2002 KPMG reported that up to 80 % of all intrusions were initiated internally, from inside a company network. Technical ignorance, curiosity and intentional manipulation of data often lead to serious damages for organisations.

Click here for a non-technical description of ARP attacks >>


Hier klicken für nicht-technische Erklärung von ARP Angriffen >>
Internal network attacks are typically operated via so called ARP Spoofing or ARP Poisoning attacks. Malicious software to run ARP Spoofing attacks can be downloaded on the Internet by everyone. Using fake ARP messages an attacker can divert all communication between two machines with the result that all traffic is exchanged via his PC. By means of such a man-in-the-middle attack the attacker can in particular
Run Denial of Service (DoS) attacks
Intercept data
Collect passwords
Manipulate data
These ARP attacks are usually successful even with encrypted connections like SSL, SSH or PPTP. ARP belongs to the OSI data link layer (layer 2).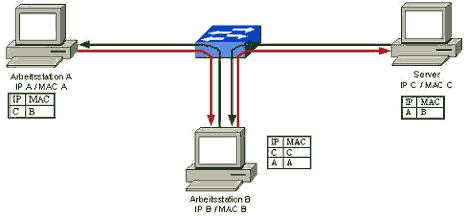 The symptoms of ARP spoofing attacks are:
Confidential company information has leaked out and nobody knows how it could have happened.

Your employees report about intrusion into their online bank account or into their email account.

Inexplicable incidents have compromised the data of applications that can only be accessed via "secure" web interfaces.

Strange occurrences in the ARP tables of your network.
ARP spoofing attacks protection. ARP Guard is a system that forms an active protection shield against internal ARP attacks. The ARP Guard early warning system constantly analyzes all ARP messages, sends out appropriate alerts in real-time and identifies the source of the attack. This protection system from ARP spoofing attacks can be configured not only to raise an alarm, if an ARP attack has been sensed, but even to automatically defend against the attacker. ARP Guard easily integrates with your existing IT security environments, such as firewalls, virus scanners, or intrusion detection systems, and forms an active and reliable shield against ARP spoofing.
More information

One-page brochure on ARP Spoofing and ARP Guard.


Two-page brochure on ARP Spoofing und ARP Guard.


ARP spoofing and VoIP telephony.
Media and press about us
Press and media about us on the topic of ARP-Spoofing and VoIP >>
ARP Guard ready to install. Should you wish to obtain an offer on how to protect the network resources of your company or your organisation against ARP spoofing, please contact us or use this form to obtain a quote for having ARP Guard installed at your premises.
For more general information about ARP, please click here >>
* * * * * *
Interesting articles on ARP spoofing and ARP poisoning
Angriff von Innen
by Gereon Ruetten und Oliver Stutzke (2005)
Nicht nur aus dem Internet werden PCs angegriffen, um Trojaner und Spyware zu installieren. Auch im LAN, beispielsweise in der Firma, versuchen bösartige Zeitgenossen Informationen auszuspähen. Selbst geswitchte Netzwerke bieten keinen Schutz, wenn Angreifer die Verbindung mittels ARP-Spoofing über sich umleiten.
The Insider Threat Study
by US Secret Service (2005)
This study [...] is the first of its kind to provide a comprehensive analysis of insider actions by analyzing both the behavioral and technical aspects of the threats. The findings underscore the importance of organizations' technology, policies and procedures in securing their networks against insider threats, as most of the cases showcased in the report were perpetrated by insiders with minimal technical skills. Various proactive practices are among the suggestions offered by the report.
Angriff von Innen
by Gereon Ruetten und Oliver Stutzke (2004)
Presentation explaining the ARP spoofing threat.
Become a merchant for this IT security product
IT companies with a network and security focus can become a merchant for this valuable IT security product.
Our Distribution and ARP Guard Installation Partners
| | | | |
| --- | --- | --- | --- |
| Itelligence AG | | | |
| | | | |
| vertico software | | | |
| | | | |
| | | | |
ARP attack software can be downloaded for instance from
http://www.oxid.it/projects.html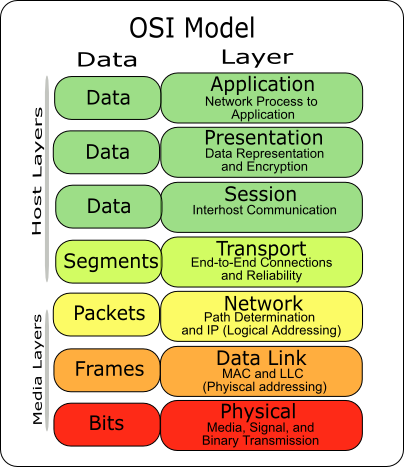 Thank you very much for your interest in our network security division and in our ARP spoofing protection products.